In celebration of this iconic 4/20 date, I'm going to talk about how marijuana came into fashion and the influences it has created. From celebrities like Miley Cyrus to top fast fashion stores implementing different symbols of weed/getting high, you can defiantly see the effects that marijuana has on fashion and street style.
The use of marijuana has always been a hot topic. Some people are against it and some aren't (with most of them favoring it). Either way you choose to look at it, designers seem to take interest and find a way to implement elements of weed into the clothes they want to sell. They mostly cater to what the younger crows and millennials are talking about. Companies always find ways to feed our interests.
Music also plays into this. I feel like music and fashion work in similar ways. They both make you feel certain things. With most recent music talking about getting high, songs having "chill" beats, and even playlists on Spotify titled as "High + Chill", its no wonder the influences are so strong.
When we want to represent something, why not express is through our what we wear??? We do it all the time! And marijuana is not a factor that would be left out.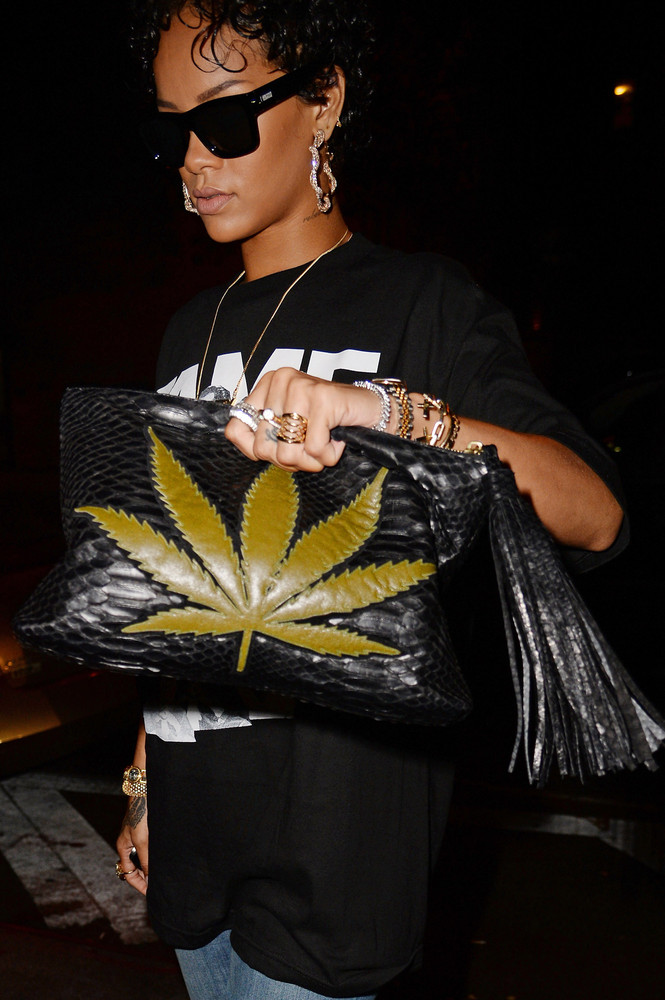 There is even a whole bunch of online shops that sell "high clothing"- apparel that incorporate  designs that symbolize the use of marijuana. I love how creative you can get as well. Brands are able to showcase weed in their designs and make it look super edgy. It serves as a form of inspiration.
I guess you could say that it has an "effect" on everyone! Since weed has always been, and will continue to be, a happening topic, then it would be safe to say that weed is a trendsetter!
Do you agree? I'd love to hear from everyone! Happy 4/20!!!~
---